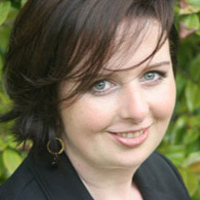 Judith Clegg is a highly experienced consulting and award winning entrepreneur. She is CEO and founder of Takeout. Her consulting experience includes clients like Barclaycard, Microsoft, The British Government Communications Network, IKEA, BAA, the entertainment group Ministry of Sound, YO! Sushi, US and European financial institutions as well as in entertainment, media, technology and clean-tech sectors.

Judith established The Glasshouse in London in 1998, to provide support and inspiration to other entrepreneurs. Judith has been listed as one of the Top 100 Digital Powerbrokers in the UK by Wired as well as one of the Top 50 Most Influential Britons in Technology by the Daily Telegraph. She was also an Award Winner for Woman of the Year in 2005 and 2001 and has been a finalist in the Cosmopolitan Women of Achievement Awards in 1998.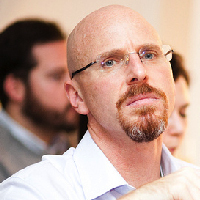 Peter Grossman is a dynamic, passionate leader who has built his career based on a fundamental belief in the power of creativity as one of the last legal means of competitive advantage. Peter has a 20+ year record of accomplishment in consumer marketing; brand transformation; revenue generation; integrated communication plans; digital and mobile strategy; social media innovation; partnership management; and team building. The majority of this experience was at leading global advertising agencies where he worked across a broad range of categories including CPG, Retail, Travel/Leisure, Financial Services, Healthcare, and luxury goods.

Most recently, wanting to operate more directly at the intersection of creativity and technology, Peter was CEO of a global platform QWiPS which has been used by major brands such as ESPN, NBC/Universal, 1800-Flowers, Maxim, and Fashion Week.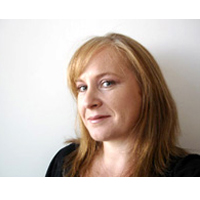 Gill Leivesley combines top tier management consulting with blue chip and entrepreneurial line management experience. She's worked with a variety of clients and companies in media, entertainment, technology, leisure and retail sectors.

Gill's consulting career started with Arthur Andersen Business Consulting. Clients include Barclaycard, Betfair, Luminar Leisure, Mirada (Yoomedia), ITV Digital, Boots, Laura Ashley and Fiat. Recent consulting projects have covered strategy, marketing, business development and operational areas.

Gill has also held senior roles in Victor Chandler and ITV. She was a founding director of bitBull (a gaming software start-up) and worked on The Glasshouse. Gill has an exceptional record of developing and implementing company strategy, business development and commercial initiatives.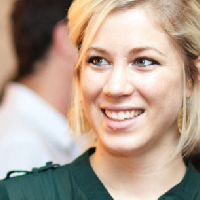 Loralee Argyle joined Takeout in April 2012 as Senior Designer and Art Director. With a degree in advertising and communications strategy to accompany her studies in design, Loralee focuses on creative execution rooted in a strategic foundation. She is highly experienced in brand strategy and development, creative direction, visual identity and has won numerous awards for her designs and creativity. Her focus on brand building has led her to be involved with many start-up opportunities throughout her time in the creative sector. With design direction experience on both the agency and client side, she is uniquely positioned to balance the needs of the brand and consumer.

Loralee has combined strategy and design for clients big and small, including Nasdaq, Absolut Vodka, Keds, McCann Erickson, Naked Communications, Lipman, GE, Clinique and various startups.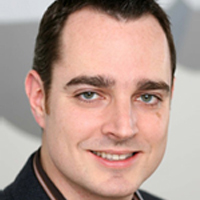 David Nicholson is a veteran of both the consulting and entrepreneurial worlds. He is an innovative thinker, with a background in business development and strategy consulting, and proven competence in areas such as international expansion, consumer insight, competitive analysis and new business creation. In addition to working with Takeout, he currently runs an independent consulting company whose recent clients have included an international media company and major UK and Irish retail banks.

Prior to his current consulting role, David invented and co-founded Zopa—the world's first P2P lending and borrowing exchange. Since launch in 2005 it has become a safe and trusted place for social lending, with over £100M transacted.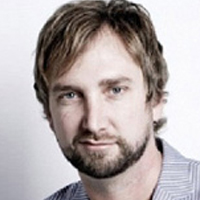 Matt Spangler is an experienced digital marketing entrepreneur and strategic thinker with experience growing a brand and marketing agency to multi-million dollar revenue in less then 3 years. He curates talent and generates insights that elevate the role of design and branding in effective communications. His track record shows effective strategic planning, account strategy and creative deliverables for clients, as well as team management.

Most recently a founding partner at thehappycorp global, Spangler has worked with clients such as the Tribeca Film Festival, IFP/New York and USA Networks. Since April 2010 his independent consulting practice has worked with Aol, Naked Communications, Redscout (Pepsi), TBWA/Chiat/Day (Absolut Vodka), Publicis Modem (Becks), Anne Ziegler, Platinum Equity, Spector Group and baby gooroo.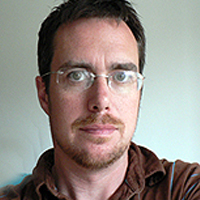 Bruce Davis is a pioneer of ethnographic approaches and insights in the development of new brands. His work has led to exciting new launches in the relatively staid and stale worlds of financial services; including zopa.com which was named internet innovation of 2006 and became most trusted lender in 2010 with 1% of the UK loans market. Bruce also created the first "ethnographically inspired" whisky monkeyshoulder.com created for William Grant & Sons.

Bruce has worked with many of the leading companies in UK, Europe and USA; including Vodafone, Orange, egg plc, Microsoft, Marks and Spencer, Unilever, William Grant & Sons, lastminute.com, Virgin and HBOS.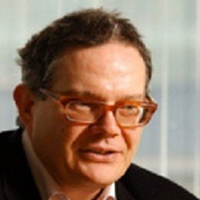 Tim Evans is a board level commercial marketer with a proven track record of delivery, combining strategic and creative thinking with consumer insight skills and operational problem solving to build compelling marketing programmes that deliver sustainable value.

Prior to consulting, Tim was Marketing Services Director at BT (British Telecom) and was responsible for embedding the customer insight driven strategy. Tim was responsible for all brand and marketing communications across the BT group. He also was Marketing director for the Consumer and SME divisions. He has public sector experience gained with the Department of Energy and Climate Change where he advised them on customer insight and behaviour change.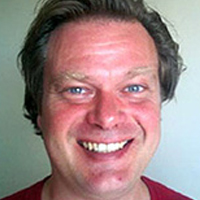 Arly Kjellstad has advised many small to medium sized businesses on strategy, operations, finance and legal. In the early 2000s, Arly started a business working with clients in multiple sectors such as retail, finance, and internet. Prior to his entrepreneurial venture, Arly was director of investments for Sony Music's Digital Media Corporate Venturing group. Based in NY and London, Arly established the group's offices in Europe. Arly's responsibilities were to create deal flow, evaluate investment opportunities and advise portfolio companies.

He's worked with PricewaterhouseCoopers, a major publisher, ad agencies and a major music company. While an analyst at Gemini Consulting, Arly gained a variety of core strategy consulting skills. He started his career in Japan as a marketing and advertising analyst for Panasonic TV.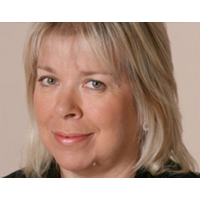 Alison Springham has 15 years experience working with small to medium sized growing young companies, with particular interest in the areas of Management Consultancy, PR, Event Planning, Sponsorship, Mobile Marketing, Celebrity Management, Online Retailers and Design Agencies — all with the common factor of being "people businesses".

Alison offers the best financial management to businesses through efficiency of income and outflow control; strong financial management and control of internal systems; long term business planning and forecasting; training staff in good financial practice, along with the softer issues of staff morale, company culture and the understanding of the motivations and needs of all stakeholders.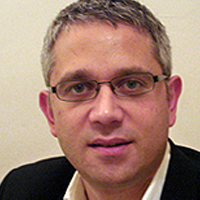 Robert Kenley is a strategic marketing professional and corporate entrepreneur with a strong track record of delivering significant customer value and revenue growth within the retail financial services market. He has worked as both senior manager and cuonsultant with innovative companies such as Egg, Moneysupermarket.com, MBNA and Virgin Money both as a senior manager and consultant.

He started his career with pFour Consultancy developing marketing strategy, planning, product development and customer relationship management with clients such as Barclays, Halifax, Lloyds TSB, Irish Life, MasterCard, NatWest and Prudential Corporation. Robert later joined MBNA Europe, where he was responsible for research, product strategy and led project teams to launch mobile banking and multi-application smart card value propositions. He's also worked for Simon Nixon, where he grew revenues by 75%.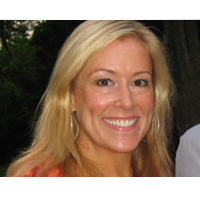 Whitney Potter is an integrated media marketing and event planning specialist. Her career began in international television production with MTV Europe, as well as The Disney Channel Australia. In the United States she worked for Comedy Central, Time Warner, E! Entertainment and VH1.

Whitney went on to become the Director of Promotion for Seventeen Magazine, where she oversaw strategic business development, branding and integrated marketing programs. She then joined Avon to be part of the launch team for a new lifestyle brand and business, "mark." Within 18 months, the brand went from startup to more than $118 million gross sales with more than 20,000 dedicated representatives. Whitney has also worked with Condé Nast's golf division and has joined Takeout as an Associate to develop debate dinners and networking evenings with entreprenurial leaders in the digital arena.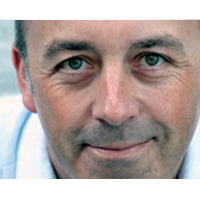 Paul Wright is a Media Sales and Senior Management professional with 22 years experience covering broadcast, print, digital and mobile media.

Paul has had an exceptional corporate career working at AOL, BSKYB and Bauer and is an entrepreneur in his own right, having founded digital ad sales agency Aura Sports which he in 2006. His core focus is digital media, ecommerce partnerships and mobile advertising

Paul is experienced in all aspects of running digital teams: change management (improved sales strategies, commercial website builds), managing editorial teams and developing commercial propositions that work for advertisers and consumers, deploying new technology (sales management systems, ad servers, technology), marketing, PR and Finance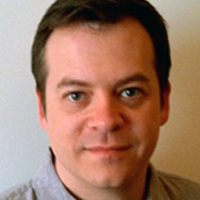 Alexis D'amecourt is an experienced digital marketing strategist. He was head of new media for Simon Fuller's global entertainment firm, 19 Entertainment. Alexis has worked on digital projects for clients such as David Beckham, The Spice Girls, American Idol, Andy Murray, Annie Lenox, and Carrie Underwood. In addition to working with 19's clients, Alexis managed the digital marketing partnerships with Apple, Yahoo, Google, and others.

Alexis has spent time at International Creative Management and CNN and consulted for leading global brands such as Diet Coke, Sony Ericsson, and Mars Chocolate around digital media strategy, new venture development, and social media strategy. Alexis has an MBA from London Business School with course work at Tuck School of Business at Dartmouth College.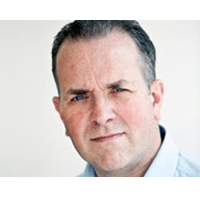 Chris van Schaick is a senior editorial leader who has led organizational change in a number of BBC news environments. His experience covers radio, tv and online and he has worked as a journalist, editor and media leader for 30 years.

He was Managing Editor of various radio stations as their newsgathering operations were integrated with television. He also led radio production teams as they took on responsibility for the production of journalism text services and websites. He became a board member of BBC English Regions, a three thousand strong division of television, online and radio journalists and technical staff, as it drove forward advanced integration of its operations across all three media. Chris wrote Connecting England, a multi media project to communicate this strategy to these three thousand staff.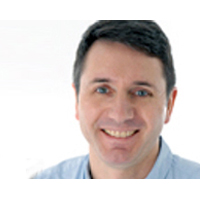 Neil Munz-Jones is a strategy and change management specialist and has been consulting to blue-chip clients for a number of years. He has a strong track record in developing and implementing change programmes at board level across Europe and Asia.

Prior to consulting, Neil spent 15 years in a number of senior roles in the international retail and supply to retail sectors. Neil held various Director level roles at Kingfisher Plc (the world's leading international DIY retailer) and its largest subsidiary B&Q plc including Commercial Strategy Director and Trading Director.

His expertise covers strategy development and implementation, category management, organisational review and design, M&A as well as general & commercial management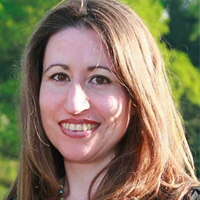 Frances Wynne is an experienced and highly skilled Executive Assistant. With a degree in education from Cambridge University, Frances went on to use her organisational skills in the corporate world. Priding herself on her ability to fit in with any environment she has worked for a spectrum of industries providing top level support to Directors and Entrepreneurs in small and large organisations. In her current role as EA to Judith Clegg, Frances is a pivotal member of the Takeout team.